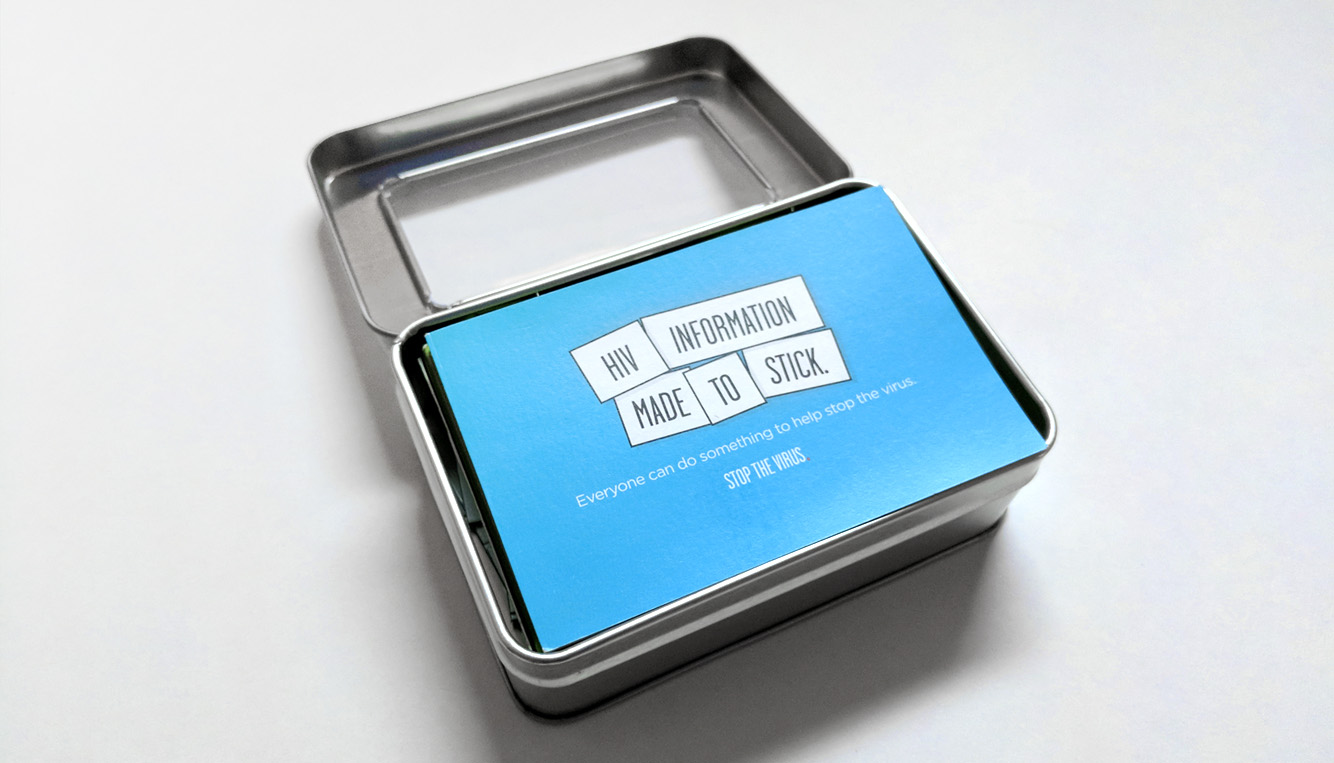 Stop the Virus: Magnet Kit and Playing Cards
HelpStopTheVirus.com
is an educational, online resource for anyone wanting to learn more about HIV and what it takes to help stop the virus in our communities.
As a giveway at conferences and health centers, we created a magnet set, brochure, and playing card set to give people an interactive and engaging way to learn about HIV.
The magnet set can be rearranged to create an array of messages about HIV and how to help stop the virus. It also comes with a foldable brochure for more detailed information about prevention, testing and treatment.
I also designed a 52-card deck that provides educational information about HIV in a familiar set of playing cards.